FileZilla 3.3.2 per Mandriva 2009.1 e 2010.0.
Client ftp, molto completo e veloce.
Home:

2010-02-21 - FileZilla Client 3.3.2 released
New features:
*nix: Add support for forward and backward mouse buttons
Bugfixes and minor changes:
Speed limits can be re-enabled on SFTP connections
Changed settings did not come into effect unless FileZilla was restarted
Small performance improvements
Screenshot: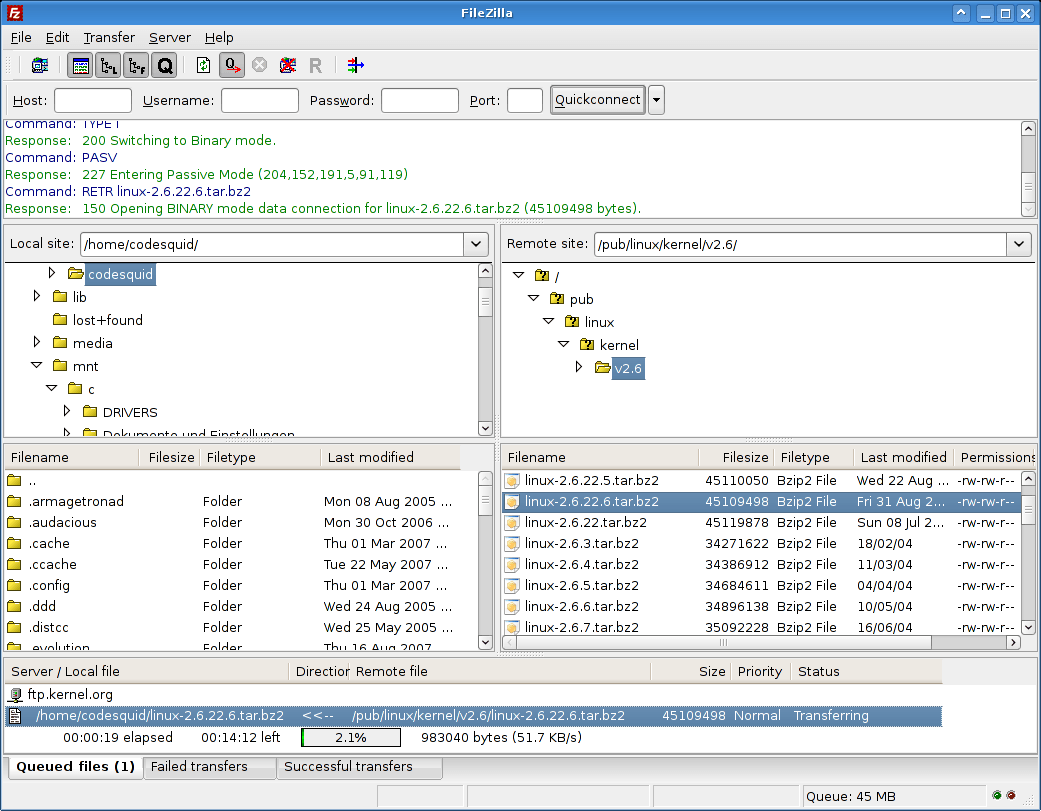 Pacchetti:
Progs

filezilla-3.3.2-69.1mib2009.1.i686.rpm
---
Porting di grissino
Preparati da grissino ...