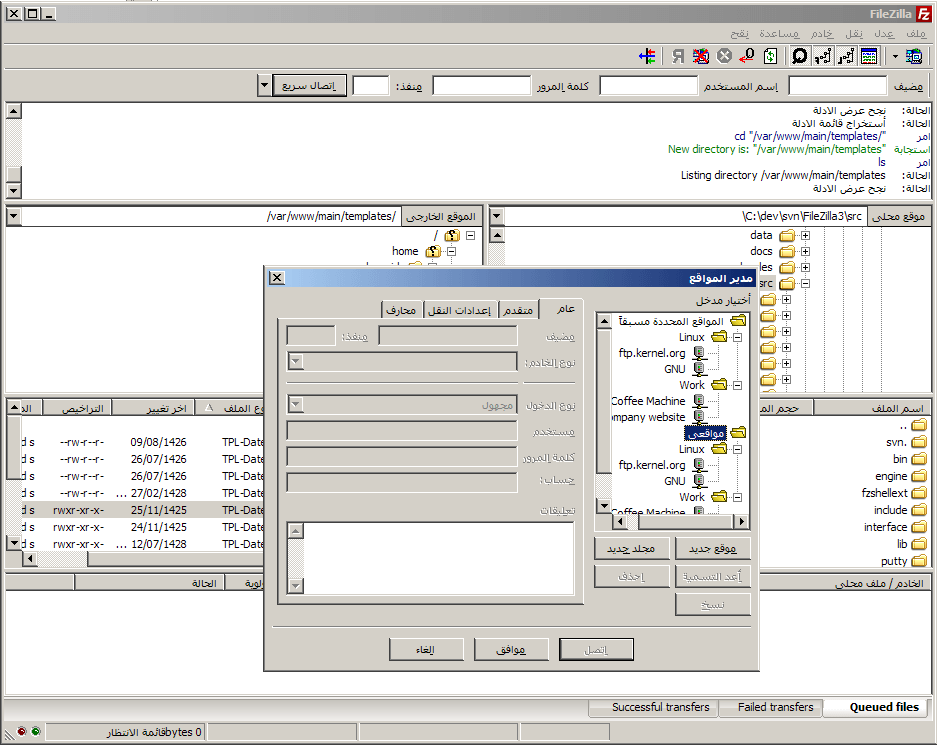 FileZilla 3.2.7 -> 3.2.7.1 per Mandriva 2008.1 e 2009.1
Client ftp, molto completo e veloce.
Home: http://filezilla.sourceforge.net/
(2009-08-23) - FileZilla Client 3.2.7.1 released
Bugfixes and minor changes:

* Fix crash if adding new filters
* Small performance optimization for local directory tree
 
Versione finale del notissimo client ftp
3.2.7 (2009-08-13)

- Make external address resolver IPv6 aware, resolve correct address type on hosts both with working IPv4 as well as IPv6
- Bumped minimum required GnuTLS version to 2.8.3
- Keep URLs copied to clipboard even after FZ gets closed
Screenshot: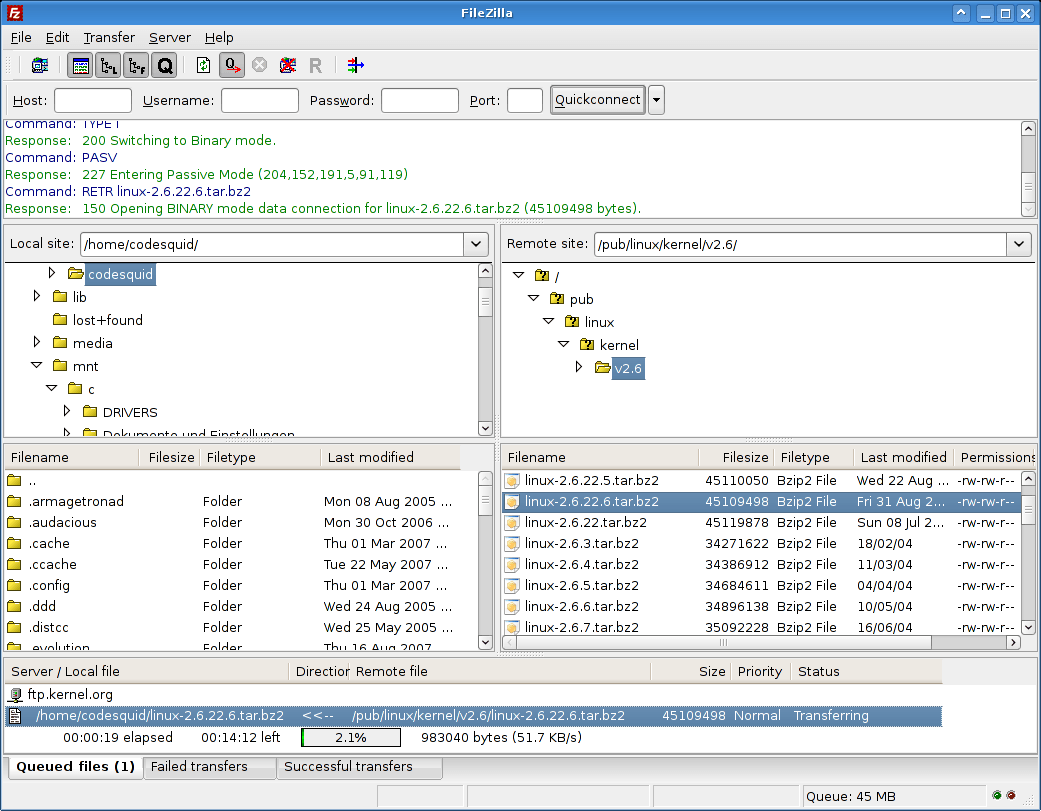 Pacchetti:
Librerie

gnutls-2.8.3-69.1mib2009.1.i686.rpm
libgnutls26-2.8.3-69.1mib2009.1.i686.rpm
libgnutls-devel-2.8.3-69.1mib2009.1.i686.rpm
Progs

filezilla-3.2.7.1-69.1mib2009.1.i686.rpm
FileZilla 3.2.7.1 - Porting Status
Mandriva
Architettura
x86_64
i686
noarch
2009.1
No
Si
No
2008.1
No
Si
No
Porting di grissino.
Preparati da grissino, othoth-tux ...