FileZilla 3.5.1 per Mandriva 2010.2 e 2011.
Client ftp, molto completo e veloce.
Home:
2011-08-28 - FileZilla Client 3.5.1 released
Bugfixes and minor changes:
Add support for another rate variant of MVS style directory listings
2011-08-21 - FileZilla Client 3.5.1-rc1 released
New features:
Add menu item to hide toolbar
Bugfixes and minor changes:
Don't save server list in kiosk mode 2
Fix for predefined sites not appearing in all circumstances
OS X: Pasting formatted text into input boxes no longer changes their format
Fix typo in build script in detection of SQLite3
MSW: Small installer improvements
*nix: Fix character set conversion in desktop notification code
Merged upstream PuTTY changes for compatibility with PuTTY 0.61
Updated built-in TinyXML
Screenshot: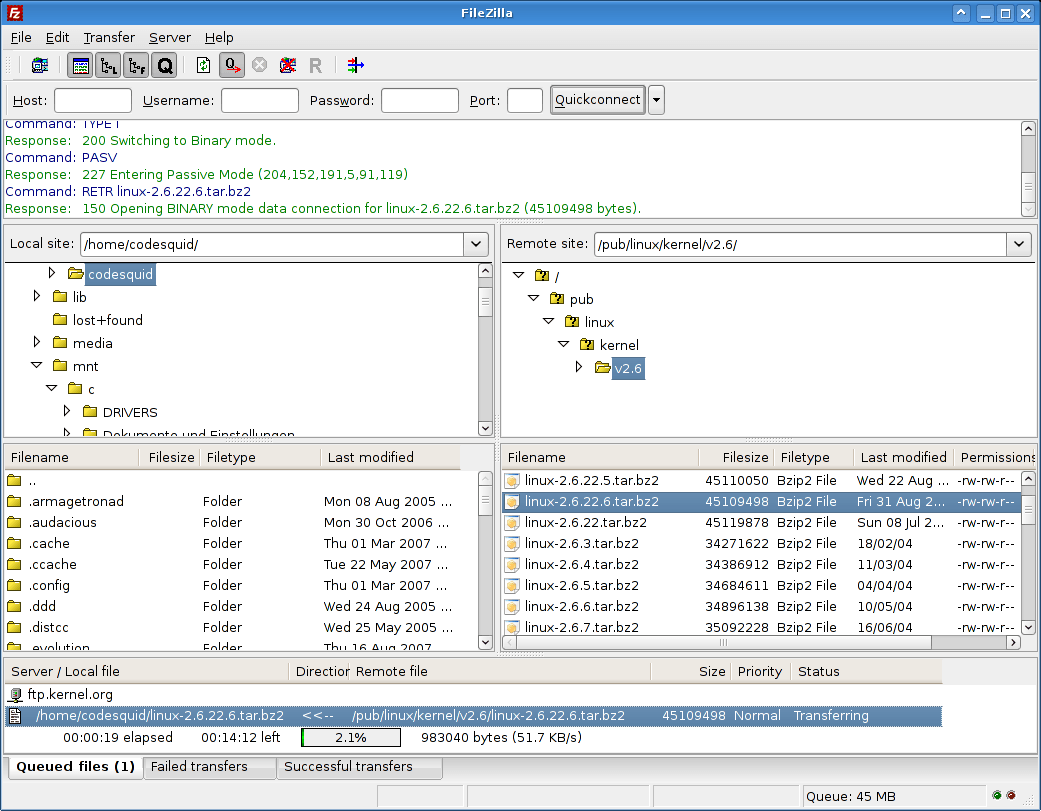 Pacchetti:
Progs

filezilla-3.5.1-69.1mib2010.2.x86_64.rpm
Porting di grissino.
Preparati da grissino ed othoth-tux.