FileZilla 3.5.0 per Mandriva 2010.2.
Client ftp, molto completo e veloce.
Home:
2011-05-22 - FileZilla Client 3.5.0 released
Bugfixes and minor changes:
Don't create queue.xml anymore if it does not exist
MSW: Progress lines in transfer queue now appear in correct position after changing the Windows theme
MSW: Work around a bug in Windows where a list controls' scroll position changes without the control being notified in any way
Several fixes to build system and environment
2011-05-16 - FileZilla Client 3.5.0-rc2 released
New features:
Added experimental setting to strip file revision upon download from VMS servers. Set "Strip VMS revisions" to 1 in FileZilla.xml to enable
Bugfixes and minor changes:
The string coalescer benchmark debug option no longer crashes if benchmarking an empty string coalescer
2011-05-08 - FileZilla Client 3.5.0-rc1 released
New features:
The transfer queue is now stored in an SQLite database. This greatly improves performance and vastly reduces memory consumption while loading/saving the queue
Additional improvements to general queue performance and memory consumption
The provided Linux binaries are now compiled for Debian Squeeze instead of Lenny
Bugfixes and minor changes:
Fixed crash during shutdown of FileZilla
Clearing the queue when it was not yet fully populated no longer causes a crash
If using ask login type for a site and no username is given, the initial focus is now on the user box in the login dialog
Package requested: Mardok 6
Screenshot: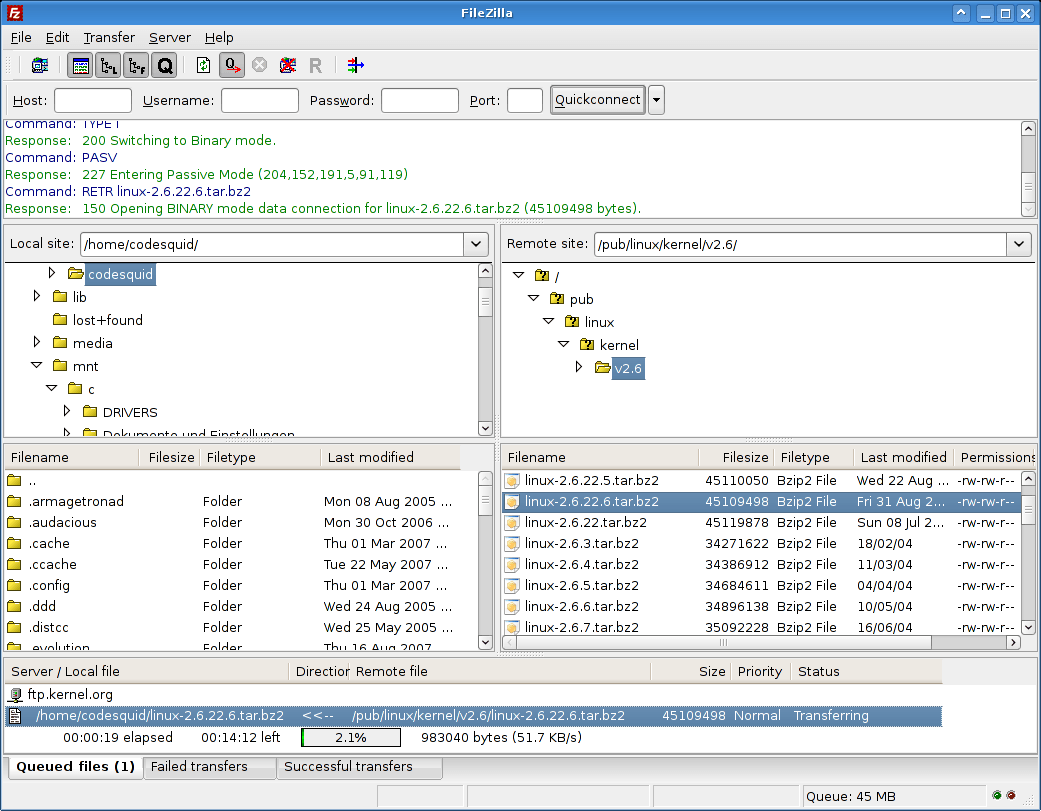 Pacchetti:
Progs

filezilla-3.5.0-69.1mib2010.2.x86_64.rpm
Porting di grissino.
Preparati da grissino ...