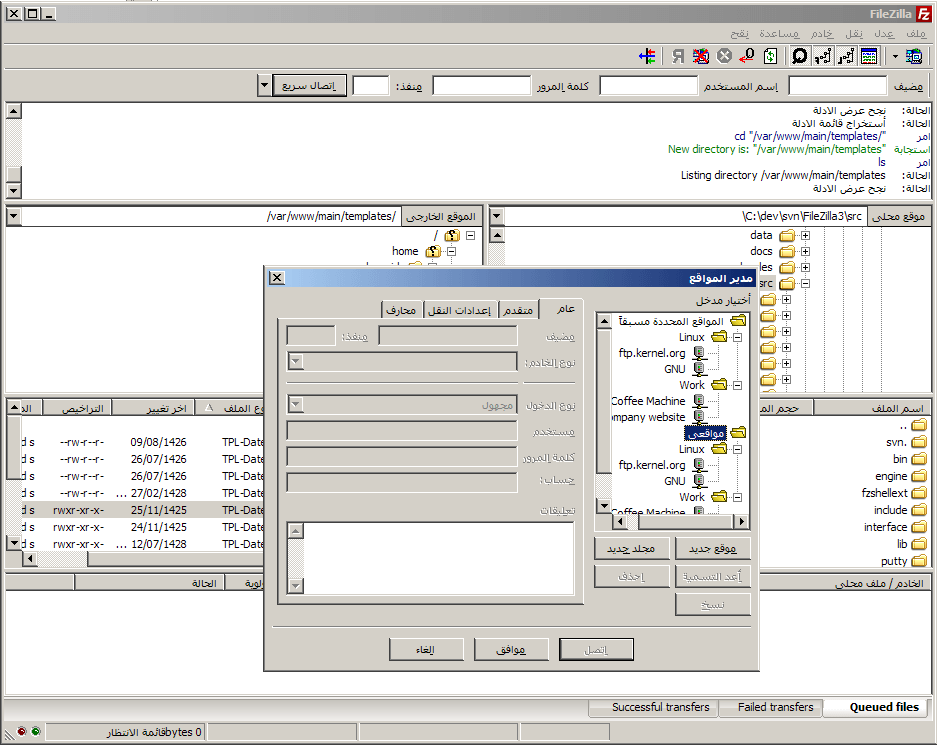 FileZilla 3.3.0 per Mandriva 2009.1 e 2010.0.
Client ftp, molto completo e veloce.
Home: http://filezilla.sourceforge.net/

2009-11-09 - FileZilla Client 3.3.0 released
Bugfixes and minor changes:
Aborting a previous connection attempt by establishing a new connection in the same tab no longer renderes the new connection unusable
*nix: Quote filenames containing spaces if editing using default editor for text files
*nix: Fix crash while emitting queue finished notifications
Screenshot: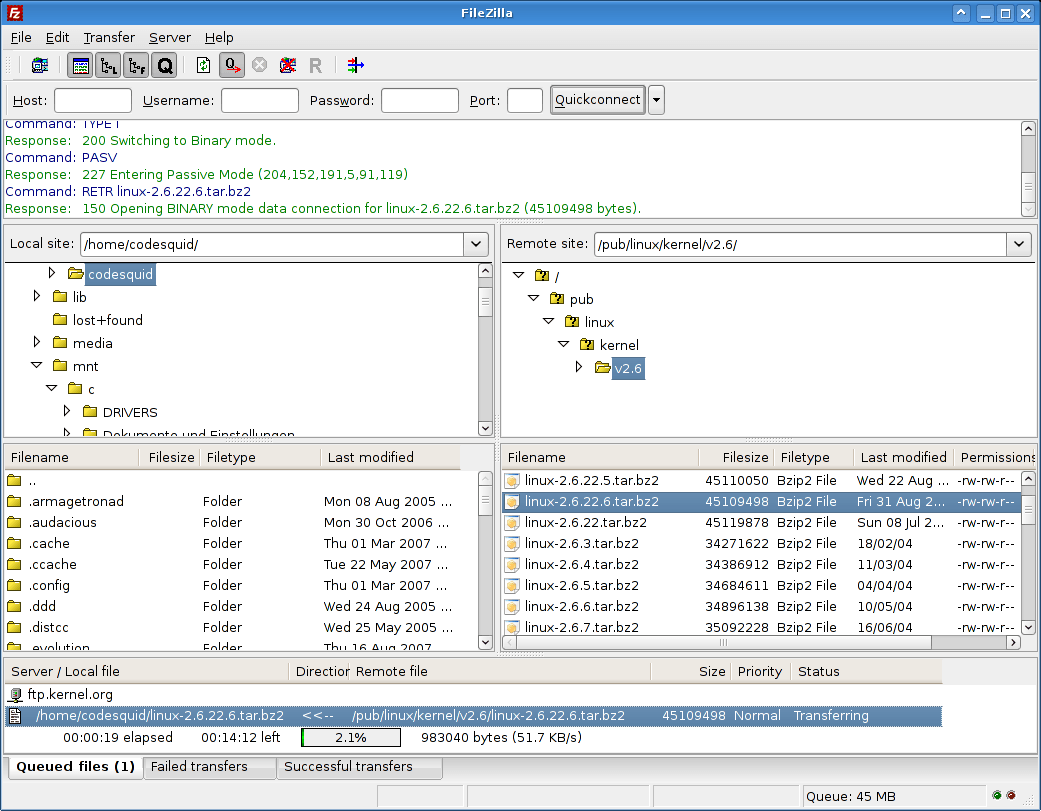 Pacchetti:
Progs

filezilla-3.3.0-69.1mib2009.1.i686.rpm
FileZilla 3.3.0 - Porting Status
Mandriva
Architettura
x86_64
i686
noarch
2009.1
Si

Si
No
2010.0
Si

No
No
Porting di grissino.
Preparati da grissino ...