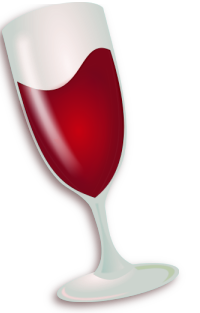 Wine 1.1.32 per Mandriva 2009.1.
Nuova release per il "non-emulatore" di windows.
Home: http://www.winehq.org/
Quello che c'è in questa versione:
 The Wine development release 1.1.32 is now available.
- Improved DVD access on Mac OS.
  - Several common controls improvements.
  - Various HTML support improvements.
  - More DIB optimizations.
  - Various bug fixes.

----------------------------------------------------------------

Bugs fixed in 1.1.32:

   2181  Civilization 2: crashes because of WM_SETFOCUS message
   3047  CSpy/Tab: Cursor Select & Keyboard Navigation Not Implemente/ Not Working
   5259  Delphi 1 app will not minimize with minus icon in desktop mode
   6003  Steam: No scroll bars are shown
   7042  Crash in Icewind Dale 1 when creating a character
   9374  Ricochet Infinity window fills the screen when switching from fullscreen mode
   9688  Thief: Deadly Shadows does not render text properly
  10435  Portal 1.0: Portals don't always appear correctly (clipping plane / frustum not being respected?)
  10525  HLSW 2 crashes at start
  10970  Crazy Taxi crashes when "Now Loading" appears
  11180  Unhandled exception: unimplemented function ntoskrnl.exe.IoQueryDeviceDescription called in 32-bit code
  11424  Canon Digital Photo Professional (DPP) pane refresh
  12171  adding popupmenu to itself, then using finditem causes stack overflow
  12245  Graphics skip in Deus Ex
  12858  winmm: wave.ok test fails in PC-BSD but not Linux
  13006  Xfire ListView shows blocks for text or white spaces
  13261  Civilization III Crashes When Starting New Game
  13422  Age of Conan patcher doesn't draw anything
  13501  Rome Total War v1.5: Crashes everytime when entering a battle.
  13514  Age of Conan will not start
  13547  Warcraft III loses all textures after game window loses focus in OpenGL mode
  13576  Black Hawk Down Demo causes wine to exit upon entering map
  13800  Examdiff crashes
  14005  Debugger Detected [304]
  14267  C++ runtime error when playing icewind dale2
  15155  Cortex Command builds 20, 21 immediately terminate upon startup
  15273  Civilization 4 installer fails with error -5009
  15312  Visual Studio 2005 requires SetDIBits to handle a NULL DC and DIB_RGB_COLORS
  16033  Metal Gear Solid I Bug
  17211  Proteus 6 Lite (Ares.exe & Isis.exe) both crash upon opening a design.
  17497  Xfire crashes with latest version (1.104)
  17530  netapi32:access crashes if +heap enabled
  17584  VB6 Textbox crash
  17605  Google Sketchup 7 crashes on file save
  17760  CryptAcquireContext: Use MS_ENHANCED_PROV instead of MS_DEF_PROV when pszProvider == NULL
  17768  7Zip rebar crash
  17777  WinPolis hangs when sound is enabled
  17810  Base unittests for chromium don't run to completion under Wine
  17813  Net unittests for chromium fail under Wine
  17905  PDF-XChange Viewer mouse pointer drop shadow
  17964  Red Alert 3 Uprising crashes during install
  17974  Garry's mod: screen on toolgun isn't rendered
  17994  Failure in D3D8 test in test function texop_test
  18000  user32 test run failure
  18055  Searching in Steam does not work.
  18067  RtlAllocateHeap leaks memory in the small->large path
  18297  Easybooks crashes
  18438  Installation of ArcGIS 9.3 on Wine 1.1.21 at C:/ArcGIS fails and exit
  18480  Civilization III 1.29f will not start game.
  18573  Unimplemented function KERNEL32.dll.QueryFullProcessImageNameA
  19064  Microsoft Security Essentials Setup crashes missing QueryAllTracesW
  19091  Missing background in Civilization 4 main menu.
  19188  [Close Combat Iv][CC4] All versions fail to launch
  19468  SimCity 4 Deluxe is showing an error messages when starting
  19629  BFVietnam 1.1: Fog rendering incorrectly
  19702  Atlas der Schweiz does not start anymore
  19819  Small bug in TranslateCharsetInfo
  19932  Steam web browser scrolls to end when mouse is out of window
  20130  CDRoller: Can't start because debugger is detected.
  20184  eXperience112 don`t work
  20188  MSN Messenger 7.5 hangs while signing in
  20212  AutoCAD 2009: unimplemented function dwmapi.dll.DwmGetTransportAttributes
  20285  cmd.exe does not treat tabs as parameter delimiters
  20304  Warcraft 3 stats lagging very bad in-game after about 10 minutes if you are not host
  20310  Game Original War doesn't look well because of broken transparency
  20313  Patch "user32: Draw the whole button only if requested" caused uninitialized memory use
  20317  Uninitialised memory reference in SetEntriesInAclW()
  20325  Month calendar control does not send MCN_SELCHANGE when changing month
  20334  SysReAllocStringLen should return null terminated strings
  20341  pcsx2 beta: crashes when exiting LilyPad configuraiton dialog
  20365  Radio Mobile icons drawn too big
  20368  sockaddr_in6 wrong size; causes chromium's net_unittests HostResolverImplTest.NumericIPv6Address test case to fail
  20370  chromium net_unittests.exe fail ssl tests because they can't check for root cert
  20372  WS2_register_async_shutdown forgets to initialize local_iosb.Information to zero?
  20399  MPLAB 8.40 crashes
  20430  widl generating proxies and stubs with uninitialized variables?
  20437  winemenubuilder produces wrong mimetype files
  20440  RM2k3 Event Editor works very slow
Delle immagini dal sito di Wine: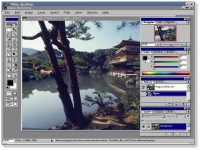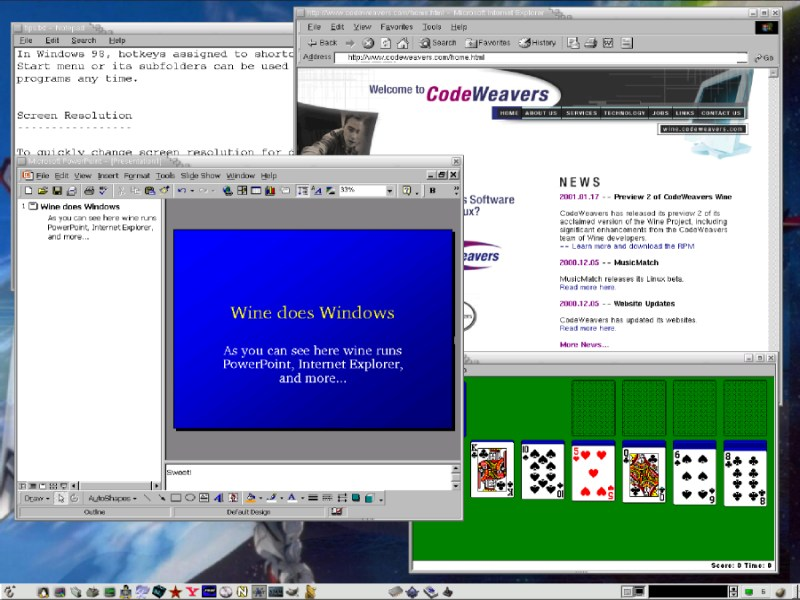 Pacchetti :
Progs

wine1-1.1.32-69.1mib2009.1.i686.rpm
libwine1-1.1.32-69.1mib2009.1.i686.rpm
libwine-devel-1.1.32-69.1mib2009.1.i686.rpm
Wine 1.1.32 - Porting Status
Mandriva
Architettura
x86_64
i686
noarch
2009.1
No
Si
No
2008.1
No
No
No
2007.1
No
No
No
Porting di grissino.
Build: grissino e Pulfer.