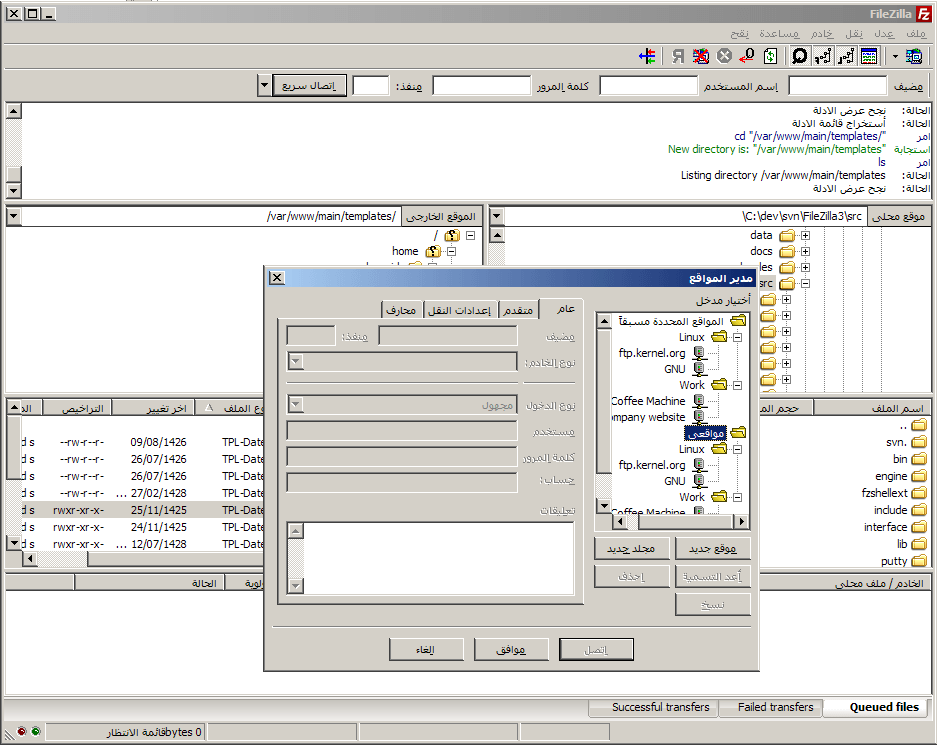 FileZilla 3.2.8 per Mandriva 2008.1 e 2009.1
Client ftp, molto completo e veloce.
Home: http://filezilla.sourceforge.net/
2009-10-03 - FileZilla Client 3.2.8 released
Bugfixes and minor changes:
Changing directories at the same time an upload finishes no longer disturbs synchronized browsing
*nix: Ensure dialogs can be closed using escape key
*nix: Fix height of settings dialog
Screenshot: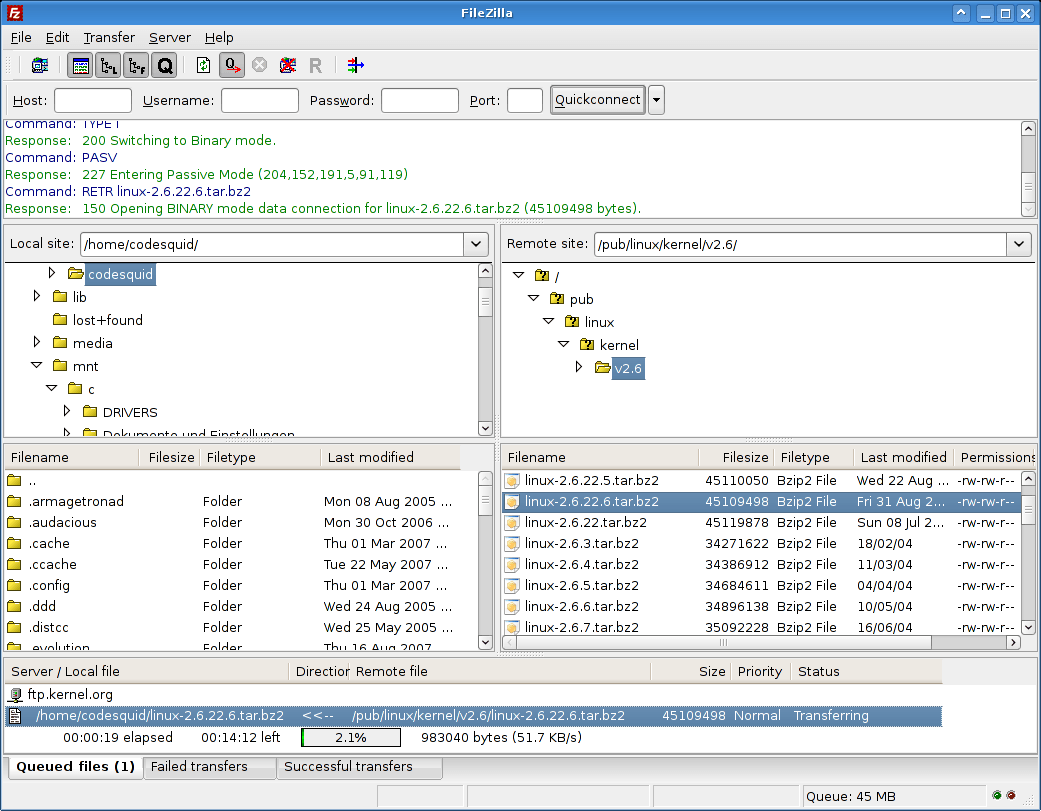 Pacchetti:
Progs

filezilla-3.2.8-69.1mib2009.1.i686.rpm
FileZilla 3.2.8 - Porting Status
Mandriva
Architettura
x86_64
i686
noarch
2009.1
No
Si
No
2008.1
No
Si
No
Porting di grissino.
Preparati da grissino, othoth-tux ...