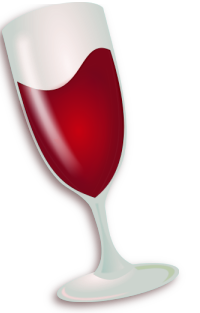 Wine 1.1.27 per Mandriva 2007.1, 2008.1, 2009.0, 2009.1.
Nuova release per il "non-emulatore" di windows.
Home: http://www.winehq.org/

Quello che c'è in questa versione:
The Wine development release 1.1.27 is now available.
What's new in this release (see below for details):
- New version of the Gecko engine.
- New GSM 06.10 codec support.
- Improved support for the disk volume APIs.
- Support for XShm pixmaps for better performance.
- Various bug fixes.
----------------------------------------------------------------
Bugs fixed in 1.1.27:
3231 ListView: column reordering not implemented
3912 incorrect RGBQUAD struct declaration causes link error
4214 Unsupported 2007 WGL Attribute in Second Life 1.8.0.9
4304 Metatrader: Double clicking to change table values doesn't work
5068 Secondlife will not log in with the Alsa driver turned on and OSS driver turned off
6217 Alien Shooter runs slow
6936 eMule uses 40% CPU when idle permanently, independent of CPU speed
7701 rakuscan.exe (IP Scanner for Konica-Minolta copiers) fails to run
7796 Knight Rider doesn't run
8345 Syberia - Game runs but everything is black
8382 wine is looking in wrong folder for Theme Hospital Setup
8422 2xExplorer fails to start
8770 Warcraft III freezes in BN ladder games after a few seconds/minutes (ATI)
9152 Unimplemented function ntdll.dll.RtlGetCompressionWorkSpaceSize
9711 Quake Wars mouse wheel scrolls twice instead of once
10465 Radmin viewer 3.1: "Arrange Icons" action does not work in main viewer window
10512 Project Visitor: Installs OK but crashes when run
10518 Alpha Centauri crashes on launch with ALSA sound
10532 Paint Shop Pro 9: Open dialog box buttons are a mess
10692 Dragon NaturallySpeaking 9 - Dictation Box cannot copy/paste
10695 Music in Age of Wonders 2 demo causes buzzing sound in left stereo channel
10912 start command does not support /B option
10916 TreeView: Eclipse crashes on startup
10957 CreateFile doesn't work for devices
11031 Age of Empires III exits silently
11054 Missing GdipNewPrivateFontCollection and GdipGetDpiX functions
11193 Instan-t Messenger 5.0 BETA crashes after a few minutes
11952 Display problem with Notepad++ 4.8.2
12048 coreftp hangs after connecting to a ftp site
12197 Final Liberation fails with "numDisplayModes Failed" message
12483 Rosetta Stone V3 will not install
12519 Yahoo! Widget Engine version 4.5 wont start
12609 Silent Hill 2: random slow down
12751 Sibelius 4, line-breaks, text overlap
12980 Bioshock 1.0 crash on startup with "unhandled exception"
13039 SkyMap Pro: Help font size is unreadable. Too small.
13279 TrendyFlash Site Builder 1.0 requires urlmon stubs
13288 Ventrilo requires the GSM 6.10 codec
13316 Strong DC++ does not auto scroll chat window
13350 Vim menu text overlaps itself [dogfood]
13449 Art is Dead crashes when loading the first level
13562 rpg maker vx crashing when the menu is clicked
13857 winword 97 100% cpu splash
13867 WinSCP: Background transfer queue doesn't refresh/update automatically (dogfood)
13993 MathCAD 2001: crashes while installing
14004 Flickering/Flashing Menu Screen in Steam games
14223 Homeworld 2 fails to start
14244 Wine ignores StringFormat alignment
14610 Stata crashes when trying to start help (window)
14783 Cannot closed WMP 9 after minimizing.
15048 BabasChess requires GdipCreateHatchBrush
15122 Clipboard functions don't work in console applications
15194 cmd.exe doesn't support for 2>&1 style redirection
15282 Microsoft Office Excel 2007: Recording Macros doesn't work
15398 The Journeyman project 3 crashes on exit
15533 iTunes 8.0 fails to install
15801 DietPower 4.4, wine crashes when food log window is closed
15903 Sibelius 3: list box items with graphics are drawn incorrectly
16166 Google Sketchup 7 display often corrupt until you click on it
16488 "Tools / Google Earth / Get Current View" crashes Google Sketchup 7
16627 Sword of the Stars: command-and-control units do not display last digit in fleet management
16631 Liquid War 6: Fails to start.(dogfood)
16650 Melodyne Studio demo crashes on startup
16707 regedit: "Type" column resize and redraw is not working properly
16796 Implement mssign32.dll
16810 MT4(MetaTrader) two bugs
16853 Sword of the Stars: crashes on entering main game screen.
16961 Videos in The Neverhood are broken
16997 lotro: symbols above NPC's are totally black as is fog
17111 Construct 0.98.6
17145 'wrong version of assembly manifest', ok, but which is the right one?
17202 Segmentation fault in Call of Cthulhu
17220 Lightbox Plus image editor freeze after few minutes
17256 Two mshmtl regressions in Vdownloader
17267 World of Warcraft 3.0.8a: No input in main game area
17456 Implement windows firewall
17673 PDF-XChange Viewer ver 2.0: pages navigation toolbar corrupted
17696 Skype 4 setup fails to recognise downloaded .msi
17748 PhotoPhiltre - Open picture dialog too small
17886 Toolbar flicker (TB_HIDEBUTTON always redraws)
17912 Various visual glitches on Last Remnant
18034 RA3 Uprising crash at the beginning of campaign: The TALE of YURIKO
18051 winamp doesn't run
18214 winboard 4.2.7b -- ICS client doesn't have horizontal scrollbars
18239 regedit should remember the last key open
18282 Tom Clancy's EndWar: selected unit "circle" is not rendered right
18409 Missing text in the license area text while intaling Windows Live messenger 8.1
18413 Teamviewer can`t connect with File Transfer
18504 ToolTip doesn't hide
18510 Microsoft .Net 20 SP1 Installer's text is unreadable
18612 AutoGK 2.55 crashes on close
18674 Exception EAccessViolation in module tralih.exe
18675 GuildWars tries to repair the data archive on every start.
18681 Can not accept license for Adobe CS4 installers
18704 PureEdge Viewer (ICS Viewer) 6.0 interface is inappropriately rendered with scroll bars
18871 Various Ogre demos crash on exit in D3D9 mode
18897 Metatrader 4: Quotes Table cells not aligned
18997 Warcraft 3 1.23 crashes after remaining one minute in a Battle.net chat room.
19121 F1 Challenge 99-02: 3D graphics seems completely broken
19132 winebrowser: when URL is passed as file://url with anchor or query included it fails to open
19219 EVE crashes with a page fault
19240 Full Tilt Poker exits silently
19260 Starfleet Command - entire display flickers strobe-like in-game
19315 Call Of Duty 4 - graphical glitches (post-processing works intermittently)
19349 Crash in Xenu 1.3c when prompting for a username and password
19351 RootsMagic 4 installer hangs while downloading place database
19387 Command and Conquer 3 Uprising doesn't work anymore
19393 Word & Excel 2007 scrollbar background/arrow buttons are wrong color, changes based on size
19396 Blitzin2: Auto-vscroll not working
19398 runes of magic fails to load game world
19406 Battlefield heroes - can't connect to game server
19412 Red Alert 3: fails to render a character
19429 WideCharToMultiByte: Incorrect conversion of "default character"
19456 Mount Manager crashes with optical discs since commit 15acd35
19470 Wine shouldn't assume the default visual supports GLX
19509 CounterStrike Source: Texture smear w/ level set to DirectX 9.0
19537 Sonos 3.0 dies after first step in setup wizard
19556 GdipAddPathPieI forwards to itself
19564 Guitar Hero World Tour crashes in secur32
19610 Eclipse exits on load with X Error
Dellle immagini dal sito di Wine.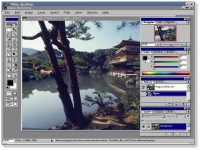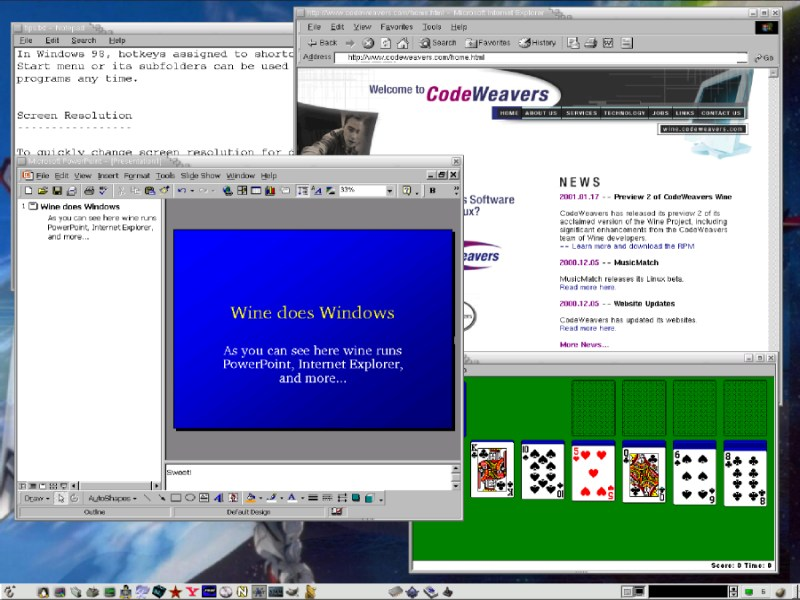 Pacchetti :
Progs

wine1-1.1.27-69.1mib2008.1.i686.rpm
libwine1-1.1.27-69.1mib2008.1.i686.rpm
libwine-devel-1.1.27-69.1mib2008.1.i686.rpm
Wine 1.1.27 - Porting Status
Mandriva
Architettura
x86_64
i686
noarch
2009.1
Si

Si
No
2008.1
No
Si
No
2007.1
No
Si
No
Porting di grissino.
Build: grissino ed othoth-tux... ...