Transmission 1.75 per Mandriva 2008.1 e 2009.1
Client Bitorrent
VirtualBox 3.0.6 per Mandriva 2008.1 e 2009.1.
Virtualizzatore per realizzare ed usare le VM (Virtual Machines) con svariati sistemi operativi.
Manuale utente 3.0.6 build-in.
Firefox 3.5.3
in /testing for Mandriva 2009.1
- Pronto e già testato per 64 e 32bit
- Ready and tested for 64 and 32bit
FreeRapid 0.82
per Mandriva Linux 2009.1
It's a simple Java downloader that supports downloading from Rapidshare and other file-sharing services.
Warsow 0.5 disponibile per Mandriva Linux 2009.1
---
Warsow 0.5 available for Mandriva Linux 2009.1

Warsow, uno sparatutto basato sul motore di Quake 3D, è ritenuto, per ottime ragioni, a partire dalla grafica stupefacente, uno dei migliori giochi per Linux.




Notify-OSD 0.9.20 per Mandriva Linux 2009.1 Canonical's on-screen-display notification agent, implementing the freedesktop.org Desktop Notifications Specification with semi-transparent click-through bubbles.
GSmartControl 0.8.5 per Mandriva Linux 2009.1
GSmartControl 0.8.5 è una interfaccia grafica di smarctl, contenuto nel pacchetto smartmontools. Utilissimo per il controllo dello SMART (Self-Monitoring, Analysis and Reporting Technology), dei dischi rigidi.
Disponibile per mandriva 2009.1 x86_64 e i686
Minitube is a native YouTube client.
With it you can watch YouTube videos in a new way: you type a keyword, Minitube gives you an endless video stream.

CaRMetal 2.9.8.2 per Mandriva Linux 2009.1

Based on the C.a.R. (Compass and Ruler) project, CaRMetal includes all of its functionalities - or almost. It propose a different approach from the graphical interface point of view.



GNOME Gmail Notifier 0.9.4
per Mandriva Linux 2009.1
The GNOME Gmail Notifier constantly checks the status of your Gmail email account (or accounts) for new messages, and then notifies you as new mail arrives.
RawTherapee 2.4.1 per Mandriva 2009.1
Raw Therapee is a free RAW converter and digital photo processing software.
Pidgin 2.6.2 > 2008.1, 2009.0 e 2009.1
Nuova versione del noto programma per la messagistica instantanea, multi-piattaforma e multi-protocollo ...
PCSX-DF 1.10 available for Mandriva Linux 2009.1


Playstation Emulator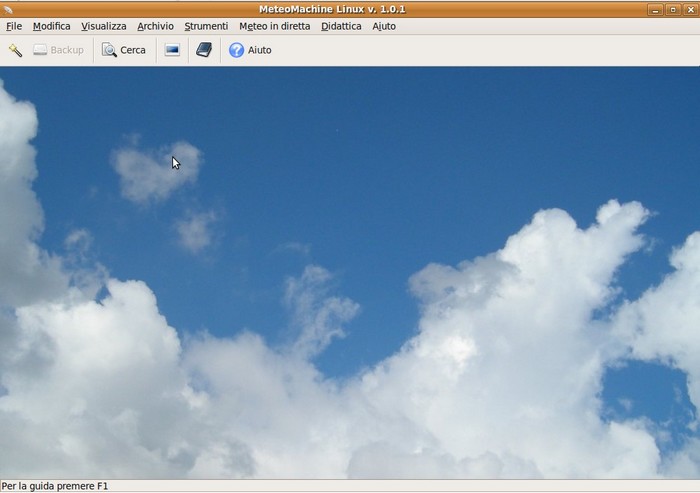 MeteoMachine Linux 1.0.4 per Mandriva 2009.1 e 2008.1
Il software di Meteorologia open source per l'ambiente Linux
Page 16 of 25
«
Start
Prev
11
12
13
14
15
16
17
18
19
20
Next
End
»
Copyright © 2010 MIB Mandriva International Backports
This work is licensed under a Creative Commons Attribution-Noncommercial-Share Alike 3.0 United States License.