Written by rugyada Friday, 24 April 2015 12:42
Finally OpenMandriva Lx 3 Alpha is out!
Mixing the Ingredients Together - Announcing OpenMandriva Lx 3 Alpha

The announcement at OpenMandriva Blog:

The OpenMandriva Community has been working hard, and after a long period of development and fixes, we're happy to announce the alpha release of OpenMandriva Lx 3 (Einsteinium)!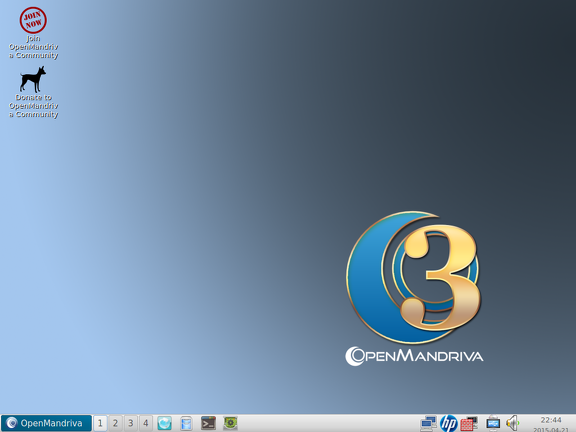 We need your help to test all the little quirks which happen with different hardware! Please download and test the release, and report any bugs you see to our development team so that we can get started on fixing them. Together, we can make OpenMandriva Lx a great project.

Read more at OpenMandriva Blog
For more information please follow OMLx 3 release notes.
Torrents:
64bit: http://downloads.openmandriva.org/torrents/OpenMandrivaLx.2015.0-alpha
32bit: http://downloads.openmandriva.org/torrents/OpenMandrivaLx.2015.0-alpha
More screenshots at
https://gallery.openmandriva.org/index.php?/category/14
You can also find OpenMandriva Lx 3 video at
https://www.youtube.com/c/OpenmandrivaOrg
-
---
Join the fun!
Chwido says "woof, woof"
:)